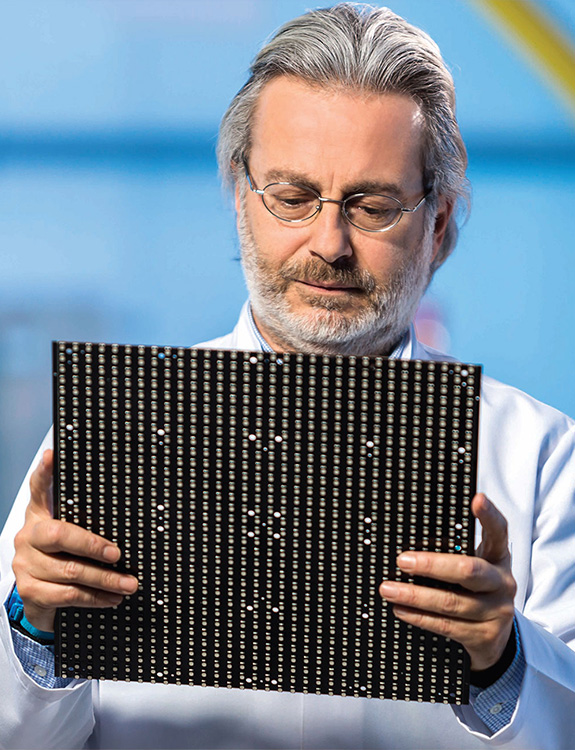 About Echran
Echran produces high resolution LED display screens that our developing world needs. Echran puts LED display screen into service for the users in many countries of the world with high-quality conception, particularly in stadiums, in airports, in shopping malls, on billboards, in event areas, indoor and outdoor space.Due to its production is in Turkey, Echran provides significant advantages in terms of logistics particularly Europe, the Middle East including Asian countries. Echran's LED display screens are resistant to difficult conditions and meet international standards.Echran provides international warranty for the products it produces, subject to international trade law.
Products
Echran Products
We produce solutions that bring results to our global business partners with the principle of the highest quality products and services.
Perimeter LED

Echran produces professional imaging systems on football pitches according to FIFA criteria.

Outdoor LED

Echran produces outdoor information screens that exist in every part of our lives in CE standards.

Indoor LED

Echran produces TV studios and many indoor information screens at international standards.