30.000 Attendance Capacity Stadium

We built sports facilities in 70 countries in different parts of the world.

The World is Much Greener with Avengrass

We offer useful and healthy solutions in all areas of sports and life.

Fascinating Atmospheres with Stila

Rapidly installed tribunes with new building technology.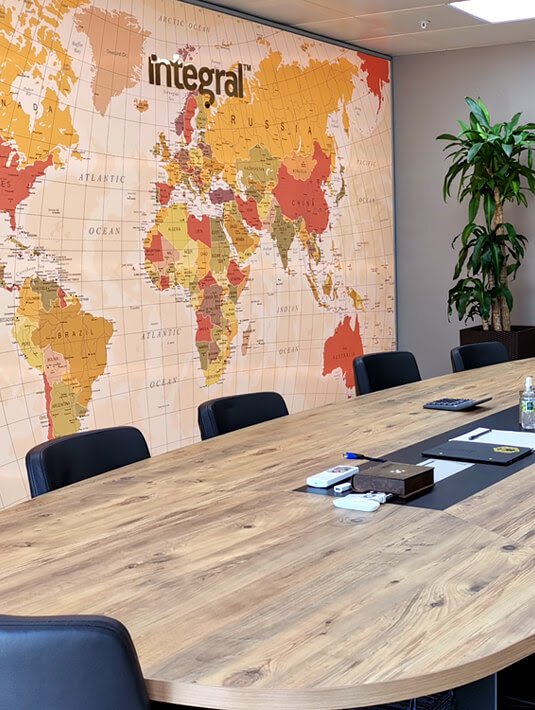 Corporate
Integral Group of Companies
Since the day first that we started to operate, we have been in service in sports structures and social areas with more than 20 years of experience and the designs of the future in order to have better quality social spaces that people will, in 60 countries. Integral Group; carries out constantly new and well projects in Turkey, Middle East, Africa, Europe and Asia. It has offices in Istanbul, New York, London, Moscow and Doha, and is among the companies that rapidly valued with its 13 brands.
Get Detailed Information
Integral Companies
Our Brands
Integral Group Companies are continuing their innovative perspective and creating structures that carry the present to the future.
Export
Countries We Export
We are in every region of the world! We export to 60 countries with our conception of quality products and services. Be among our dealers.
Our Values
Our Corporate Values
Outstanding Service Quality
With all our units, we perceive our customers' needs quickly and accurately and take a proactive approach to meet their expectations. We work with a perfectionist understanding of production and application and achieve the desired results and targets. Our "Outstanding Service Quality" approach underlies the success of our group.
Innovation
We believe that innovation is the best way to grow. Our innovative side allows us to capture the future and get us better. We constantly improve our business processes and products by caring about our customers' thoughts. As the Integral Group, we write a sustainable success story by constantly updating the design, production, service and after-sales support processes.
Passion
As Integral Group, we take kindly to every work to be done by our young and professional team. We work to bring out the best performance by taking action in our environment with sincerity, enthusiasm, and determination.
Social Responsibility
We strive for our environment to be a place where more sports have done, happier and healthier people will live. For this, we build sports and living areas. We continue all our processes with the approach of giving back to nature. We produce products that do not harm the environment and human health.