What is Geomembrane?
Geomembrane is used to provide insulation and surface protection. Geomembrane material is made from synthetic raw materials. Geomembranes produced by the Integral Group have properties with high resistance to chemicals. In addition, it is produced in a way that has high tensile strength, low permeability, and is extremely resistant to punctures and cracks. While geomembrane uses for many purposes, the most common use is to provide permeability. In addition, if you are wondering what geomembrane is and how geomembrane is applied, you can continue reading our article.
We can list the geomembrane properties produced by Integral Group as follows;
The resistance of Integral Group geomembrane fabrication against chemicals is quite high.
It is very important that the permeability of geomembranes is low. The permeability of geomembranes produced by Integral Group is extremely low.
They can be used for many years due to their high resistance to punctures and cracks. It is resistant to UV rays.
The application is fast and Integral Group realizes the application for you.
It is high quality and extremely economical.
It is easily repaired in case of any wear and tear.
Geomembrane Installation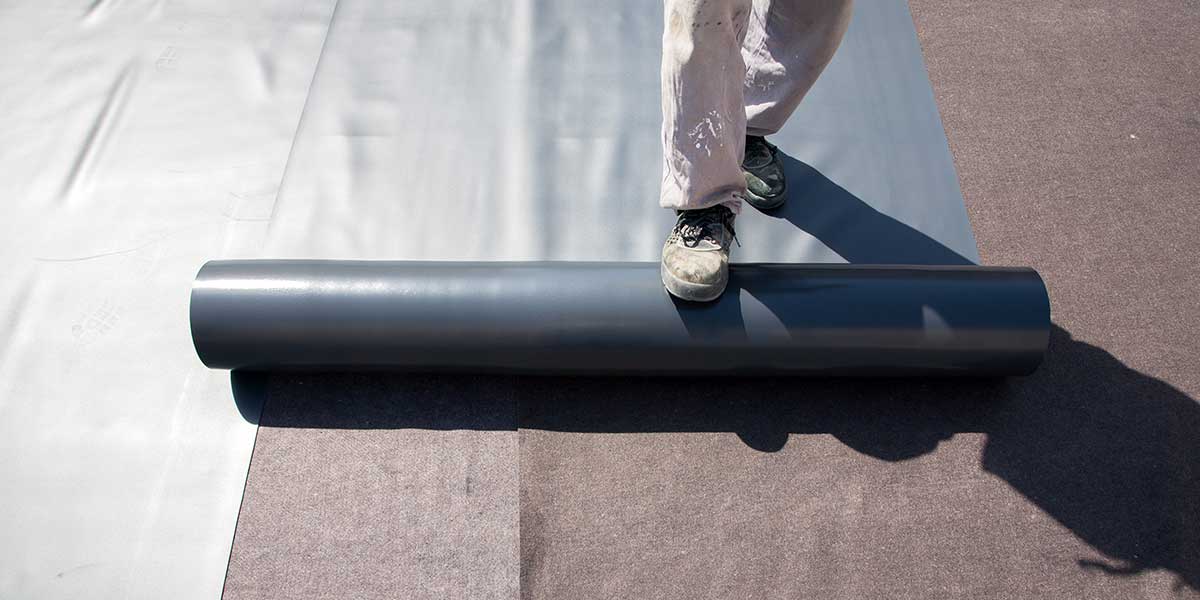 Geomembrane installation requires a superior knowledge and experience. Geomembrane application is carried out meticulously from the planning stage. Because this application requires superior technical knowledge and professionalism. The right products and product combinations are used by Integral Group. It is necessary to correctly calculate the interaction of all products used with each other and with environmental factors. Our expert and experienced team provides accurate analysis of much information from land slope to soil structure, from different temperature possibilities to leakage coefficients. All these applications during the installation are made so that the geomembranes purchased by our valued customers can be used for many years.
First, at least 25-35 cm deep part of the exposed ground is compressed by 95%. After all the surfaces to be coated have been made flat, this area should be cleaned very well. There should be no foreign matter, cutting material and debris in this place. Also, there is no water pond. You don't need to worry about this. As Integral Group, our experienced teams work diligently for these stages for you.
Before laying the geomembrane, anchor trenches are excavated, and the corners of the trench are slightly rounded to avoid sharp bends where the geomembrane meets the trench. It is necessary to minimize direct contact with the geomembrane. The most important thing to consider when installing the geomembrane is that the ambient temperature is between 0°C and 40°C. The installation process is shaped according to the original design and then the installation is complete. Installation procedures are carried out gracefully and checks continue at the job site. Layers are carried out in accordance with the prepared procedure. Our experienced team runs various tests to check the integrity of the resources. In this way, the durability of the product increases. After completing the tests carried out in the areas determined by our engineers and team, the installation process is completed.
What are the Geomembrane Usage Areas?
Geomembrane usage areas are quite high. Geomembranes: In solid waste storage areas, ponds, artificial lakes, subway works and similar areas for insulation and surface protection, medical waste collection areas, dam and water holding pools, tanks, buildings, underpasses, wastewater pipes and tunnel insulation, treatment pools, irrigation pools It is used in canals, toxic horse fields and plant treatment plants.
Geomembranes can be produced from different raw materials according to needs. HDPE and PVC are a few of these raw materials.
The main raw material of PVC Geomembrane is the geomembranes produced from Polyvinyl Chloride. PVC raw material does not have any harm. It is produced by extrusion, meld and calendaring units with plasticizers that do not contain heavy metals that do not harm human health and nature. PVC Geomembranes are soft and easily shaped. In this way, it is possible to use it in all structures desired to be installed. It is known as an extremely durable and long-lasting insulation material.
HDPE Geomembrane is used in solid waste facility, mining, and water retention applications. It is also called high density polyethylene. HDPE Geomembranes produced from high-density polyethylene raw material have a very high strength and a very low risk of load resistance and tearing. In addition, it is resistant to sunlight.
Geomembrane Cost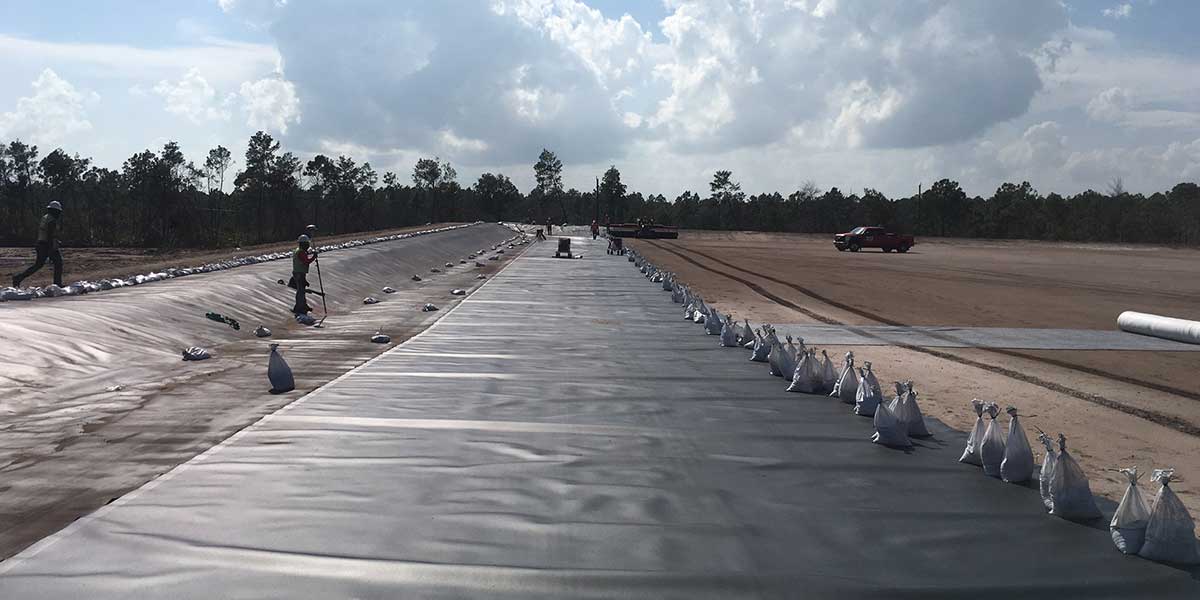 High quality geomembranes produced by Integral Group are very advantageous from the installation process. Because in addition to being of good quality, the unit price is quite reasonable. The geomembranes produced by Integral Group, when considered in terms of unit price, provide a great advantage to our valued customers with their long life. The amount and quality of the material used affect the geomembrane price and HDPE geomembrane prices.
Geomembrane Manufacturer
There are many geomembrane manufacturers in Turkey. However, Integral Group, as a geomembrane manufacturer, is in the leading position among these manufacturers. Our company provides services to the projects of international organizations with geomembrane products. It should be noted that our main principles are trust, quality and durable products, workmanship and customer satisfaction.
Having successfully completed the insulation works of many projects in Turkey, Integral Group continues its activities in the sector with success. Quality and durable products, economical price scale, professional application and meticulous work, full sealing and customer satisfaction are our most important principles. All these aspects distinguish us from other companies operating in our sector.
Integral Group is among the international geomembrane manufacturers, not only in Turkey. Thanks to its expert approaches and meticulously working teams, it has gained an important international position in this sector, and it is the USA, UK, Philippines, Russia, Egypt, Albania, France, Italy etc. exports to other countries.
You can contact us at +90 (212) 678 13 13 for detailed information about geomembrane prices, HDPE geomembrane prices, geomembrane application and HDPE membrane application.
Other News
Sport is an activity that enables children to develop physically, socia...

Review News

Sports facilities and carpet pitches became widespread and people start...

Review News

While artificial grass production is one of the most valuable options, ...

Review News