Geotextile Fabric Features and Manufacturers
Geotextile is defined as "a permeable textile product used with soil, rock, soil or other geotechnical engineering-related material". There are three main types of geotextile structures. These are woven geotextile, knitted geotextile and nonwoven geotextile. Apart from these, there are also geotextiles that have undergone special processes such as mechanical, thermal and chemical bonding.
Geotextile Fabric
Geotextile fabric can be expressed as polypropylene materials among nonwoven surface products, which are combined with fiber needling and have a large production capacity. It is known as the fabric that is intensely preferred in many areas. It is possible to state that the field of geotextile has expanded much more. It is because of the changes and developments in the technology. These products are used in many places and construction such as roads, pavements, runways, underground laying and drainage systems. Additionally, it is among the indispensable parts of the agriculture and horticulture sector. This practical and versatile material makes construction cheaper and extends the service life of structures.
Types of Geotextile Felt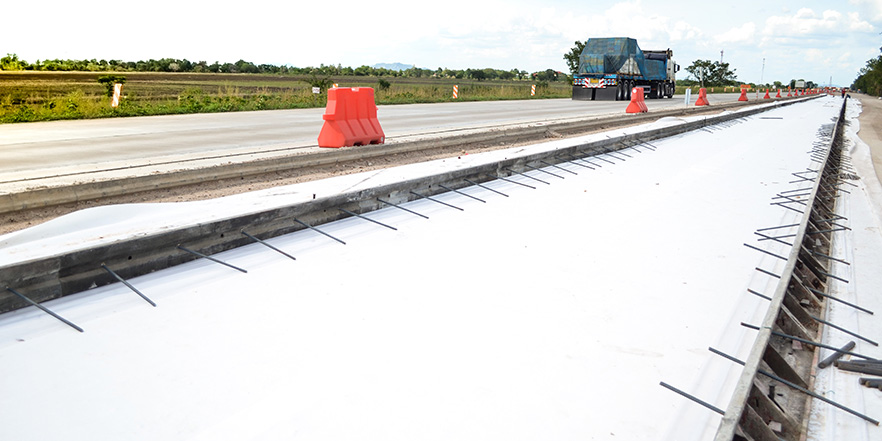 There are many geotextile types. Geotextile felt material is classified according to the raw materials from which it is made and the production method. According to the type of raw material, geotextiles are divided into several types. It is usually made of some materials. These are polypropylene, polyesters, polyamide, low pressure polyethylene. There are also geotextiles made from other materials such as fiberglass, blended yarns, wool, viscose. Geotextiles made of polymers (polyester, polypropylene) are considered the most reliable and durable ones.
Geotextile Felt Usage Areas
Geotextile felt products have various usage areas. The application areas of the products in question are diverse. It is possible to express the application areas of these products in general as follows:
Sports Fields
Garden or terraces
Metro and Tunnels
Highways and Railways
Channels
Solid Waste Disposal Facilities
Ports
Mining Waste Pools
Geotextile Felt Advantages
There are various advantages of geotextile fabric products. We may list these advantages in general as follows:
Geotextile is obtained with relatively inexpensive raw materials and simple production technology. The average price of a geotextile depends on its surface density. In addition to the fact that the material is cheap in itself, the consumption of building materials is reduced thanks to its use. This means lowering the geotextile installation cost.
Polyester and polypropylene geotextiles are environmentally-friendly because they do not emit harmful substances during operation. Its production is also environmentally friendly.
Geotextiles are resistant to acids, alkalis and other aggressive substances which can be found in soil and water. Synthetic fibers do not rot. It is not affected by humidity, frost, heat or sun rays.
Geotextile is resistant to flexing in both transverse and longitudinal directions. This property allows geotextiles to be used to reinforce a variety of structures, including high-traffic highways, building foundations, landfills, and the like.
Laying geotextiles does not require any special skills. The material is sold in geotextile rolls. It can be easily cut with a knife or ordinary scissors.
Geotextile Fabric Price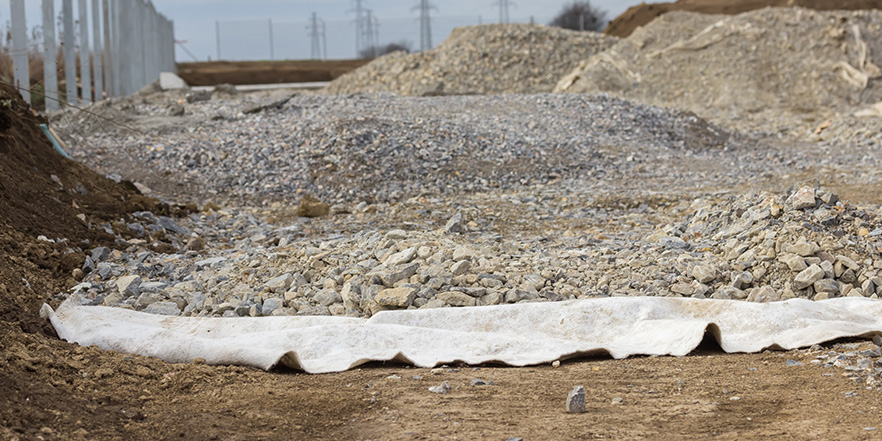 Although geotextile membrane cost per m2 is generally taken into account when pricing, it is not possible to give clear information about the geotextile fabric price. Because the price varies according to the width of the application area and the preferred material. At this point, the thing to do is to contact the preferred company. So you get further information about both the geotextile price and the details.
Integral Group and Geotextile Fabric
Integral, which has achieved its goals for many years by considering customer satisfaction, has also become a leading company in the field of geotextiles. Thanks to its quality products, experienced team and disciplined business approach, it brings the most suitable and highest quality geotextile products to its customers. In addition, it is not only a manufacturer company, but also an implementing company. It is also engaged in the wholesale export of geotextile felts.
If you want to get information about geotextile price, you can visit our website and search for the following keywords: geotextile fabric price in India, geotextile fabric price Sri Lanka, geotextile fabric price Canada, geotextile fabric price Malaysia, geotextile fabric price South Africa, geotextile fabric price Bangladesh. Let's meet the quality geotextile products of Integral, which operates both at home and abroad!
For detailed information and free price information, you can fill out the form below. Our expert team will get back to you as soon as possible.
Other News
Having a private, green and safety space gives a sense of peace to the ...

Review News

A short time ago, the golf sport was a sport branch that belongs to a s...

Review News

Sport is an activity that enables children to develop physically, socia...

Review News