Start Your Own Business as a Hybrid Grass Supplier!
Hybrid grass is among the most preferred methods due to the designs that minimize the weather conditions effects on new generation stadiums. Natural grass wears out quickly owing to limited ventilation and sunlight and requires a lot of upkeep. For this reason, hybrid grass has been started to be used mostly.
Hybrid grass systems have been developed to strengthen the natural turf, as the need for reconstruction, repair, modification, and maintenance is getting shorter day by day. Hybrid grass reinforces natural grass fields with artificial grass fibers. In this way, it provides extra income opportunities for sports clubs.
Production of Hybrid Grass
The method provides strong durability thanks to the 20 cm deep injection of artificial grass. The field, 95% of which is made of natural grass, harmonizes durability and performance comfort together. Synthetic fibers inserted vertically provide excellent drainage assistance. Thanks to the resistance to wear, hybrid grass reduces maintenance costs and offers a constantly healthy and prestigious field.
Features of Hybrid Grass
Offering the quality of playing on natural grass, hybrid grass is resistant to all weather conditions. It can serve up to 3-4 times more playing hours than a standard natural grass pitch. Grass breaks are not encountered due to the thick roots and the product has a high regeneration rate. Furthermore; it also offers an always green and stable field without mud puddles and grass breaks. In that way, it is possible for hybrid grass to provide additional income for some institutions.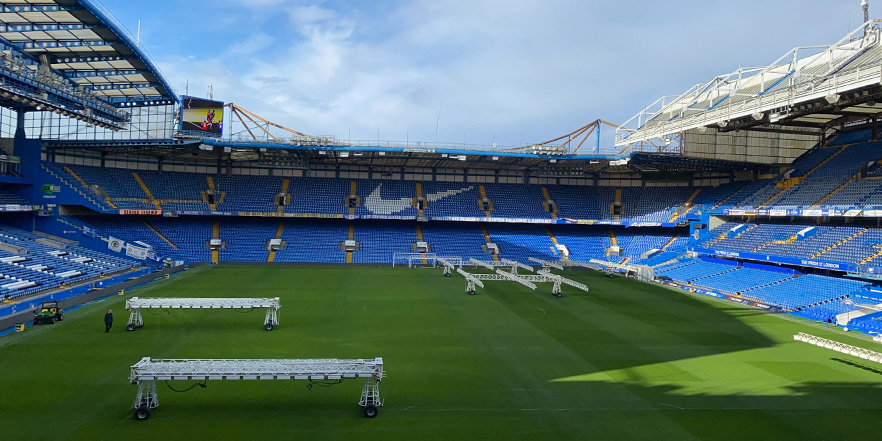 Usage Areas of Hybrid Grass
Due to its durable structure, hybrid grass is used for football, rugby, American football hybrid carpet pitch, golf, and baseball fields, hybrid grass stadiums, and training facilities in locations where the number of people per square meter is relatively high. Furthermore, it can be used for concert areas, also.
The Installation of Hybrid Grass
There are two methods for hybrid grass installation which we can explain as follows:
The grass is planted and as the grassroots begin to emerge, synthetic fibers are injected towards the roots and synthetic fiber is added to the root zone in the first method. In the second method, synthetic fibers and the soil to be used on the turf are mixed and laid on the field. Then the fake grass is planted.
Cost of Hybrid Grass
Hybrid grass cost may especially vary according to the ground to be used. Which flooring product you prefer and which location you will have the field built are the factors that change the price. In order to calculate the price, you must first get an offer from the company that you have preferred.
Integral Group and Hybrid Grass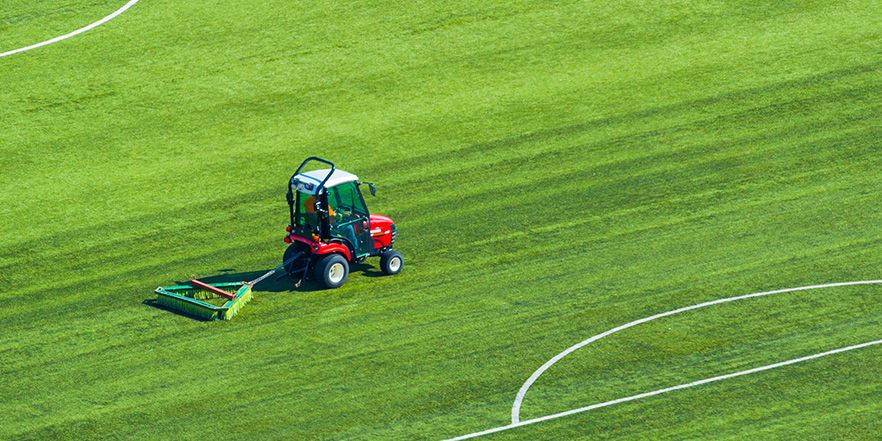 Integral Group, having worked in this industry for a long time and gained knowledge, offers low-cost hybrid grass products of the highest quality when compared to other leader companies. If you also want to get support about hybrid grass from a specialist company, you may contact us immediately or take a look at our website. If you wish, you can fill out the form below, create a request or get further information about the specifications and hybrid grass cost. Our experts will respond as quickly as possible and forward your requirements to us. As Integral Group family, we are ready to offer you the best and most quality hybrid grass at affordable prices!
NOTE: At the same time, as the Integral Group family, we give dealerships and export to various companies around the world for hybrid grass. If you also want to be our dealer, you can fill out the form on our website.
FAQ
What are the most important features of hybrid grass for sports fields?
It provides up to 3-4 times the amount of playtime as ordinary natural grass pitches. Grass breaks are not encountered due to the thick roots and the product has a high rate of regeneration.
What is hybrid grass, and how does it come into being?
In essence, hybrid grass is a bridge between artificial grass and natural grass. To put it another way, hybrid grass is a system that has been strengthened with a mix of artificial grass fibers. In a way, it is possible to say that hybrid grass is a harmony of nature and technology.
Which stadiums are equipped with hybrid grass?
Stadiums such as Arsenal (Emirates), Manchester City (Etihad), Manchester United (Old Trafford), Tottenham (White Hart Lane), Newcastle (St James), and Everton (Everton) are equipped with hybrid grass.
Hybrid grass seed begins to grow and intertwines with the artificial grass fibers after a few days. The grass sinks deeper into the dirt beneath it as it grows. As a result, hybrid grass has an extraordinarily strong structure that allows it to be used three times as much as a comparable natural grass surface.
Other News
Sport is an activity that enables children to develop physically, socia...

Review News

Sports facilities and carpet pitches became widespread and people start...

Review News

While artificial grass production is one of the most valuable options, ...

Review News