Safety Net Costs, Features and Types
There is almost certainly at least one balcony in every building. This outdoor space, which gives an apartment air and light, enriches it with economic value. Especially in the warm seasons it is pleasant to spend time on the balcony, and therefore it is even more important to keep it safe, especially when there are small children in the house that they could climb by put yourself in danger. To this end, it is imperative to install safety nets to avoid any risk, even if we had a cat at home. This article will give some information about safety net costs and safety net installation.
Fall safety nets as fall protection have prevailed all over Europe for several years. The use of nets has also become indispensable for edge protection. Because building areas located at heights cannot always and everywhere be reached by using conventional access methods with an operationally or economically justifiable effort.
We as Integral Group guarantee proper and timely protection of your construction site in accordance with the legal requirements of the construction and trade association. Our fitters are tested and certified at regular intervals to ensure they comply with EU standards. With us you are choosing a partner who can look back on many years of experience and competence across Europe. On the other hand, we have been manufacturing many different products to export to the USA, the UK, Saudi Arabia, Afghanistan, Albania, Algeria, Bulgaria, Serbia and many more.
What Is A Safety Net In Construction?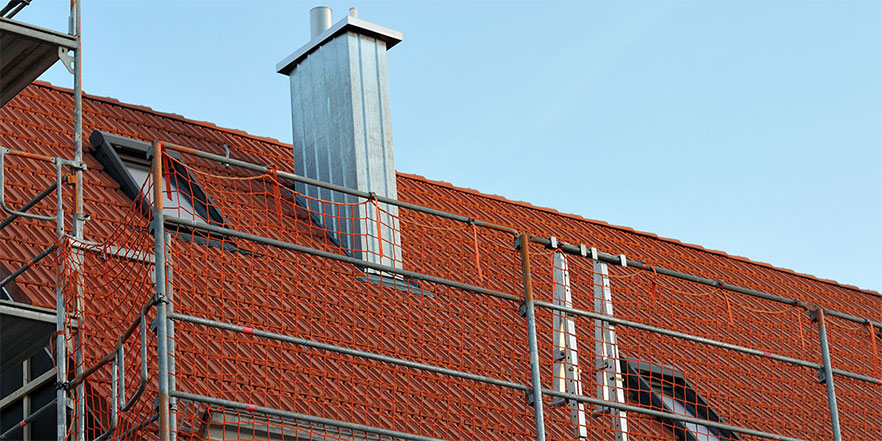 There are some sources of danger around the house and garden, especially when children live in the household: Raised levels, stairs, balconies, climbing frames and the like carry a certain risk of falling. Garden ponds can also be dangerous, especially for small children and the elderly. With suitable balcony safety nets, you can prevent accidents and effectively secure sources of danger. We manufacture our safety nets in various sizes also custom-fit on request. You can then assemble the respective net in various ways so that you get the right net for every security gap. In the following you will find out more about the areas of application and construction safety net cost around the house and garden.
How Do I Install A Safety Net?
You attach balcony safety nets to balconies to protect children, pets and objects from falling. If you have children who you would like to leave unattended to play on the balcony, a balcony net can be used to increase safety. If the struts of the balcony railing are far apart, it is advisable to stretch the balcony net over the surface of the railing. If this is not necessary, install the safety net above the railing so high that children definitely cannot climb over or fall even when climbing a chair or table.With our certified personal safety nets you bring reliable fall protection with budget-friendly balcony safety net cost options to your balcony, which protects children as well as their toys and pets.
How Safe Are Pool Safety Nets?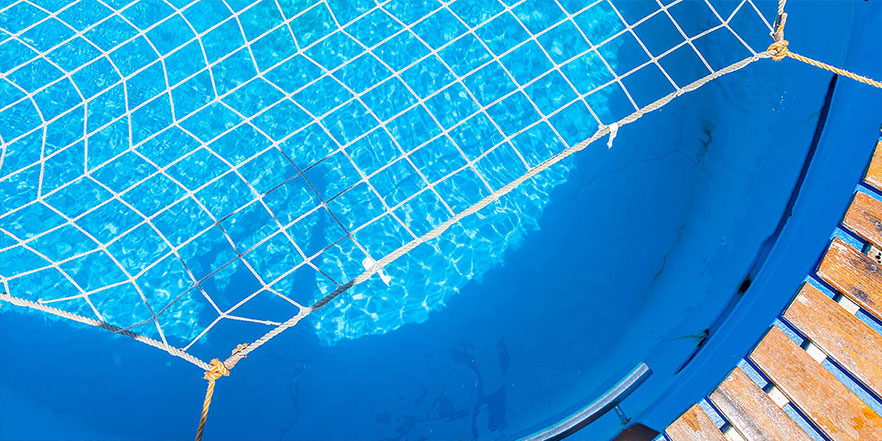 If you want to protect pets and children from falling with the pool safety net, make sure that the mesh size of the net is so narrow that the animals cannot force their heads through the protective net. Otherwise there is a risk of injury. Apart from that, our safety nets are the ideal pool protection with ideal pool safety net cost options: All nets are high-strength and can withstand processing by paws and claws. Our pool safety nets are available in different material thicknesses and mesh sizes so that you can find the right fall protection depending on the size of your pets. Since you will usually need an individual net size for your pool, we offer our safety nets made to measure by m².
What Is the Maximum Size Opening In A Safety Net?
Another safety net option is used for staircases. Those safety nets are ideal for securing staircases, banisters and stairwells. Especially in kindergartens, children's homes and old people's homes, stairs should always be well secured, otherwise they pose a risk of falling. But construction safety nets can also make sense in private households to secure stairs with protective nets. This is especially true when young children live in the house. You should secure a banister with a safety net if the struts of the banister are 20 cm or more apart, so that a child could slip through if necessary. In addition, stairwell safety nets are used in spacious stairwells. Our safety nets made of high-strength polypropylene are available in the shop per m² made to measure, so that each net exactly meets your requirements he stairs fits. We would be happy to advise you with regard to the required size, the safety regulations as well as fastening options and much more.
Other News
Having a private, green and safety space gives a sense of peace to the ...

Review News

A short time ago, the golf sport was a sport branch that belongs to a s...

Review News

Sport is an activity that enables children to develop physically, socia...

Review News