Why is the Construction of Sports Facilities Important?
Many sports branches have formed during the history of humanity's existence, some have been developed, and new sports branches are still being discovered now. Each sports branch has its own rules, features, and facilities. This diversity has led to the emergence of different sport facilities in order for the sports branches to develop in the best way and for the sports to be performed in the most comfortable way. Sports facilities companies try to serve their best in this area today.
How Are Sports Facilities Described?
Sports facilities can generally be expressed as a social, economic, and technical unit that allows the implementation of sports activities, brings together the factors of production in order to gain social benefit and/or profit, and produces sports services.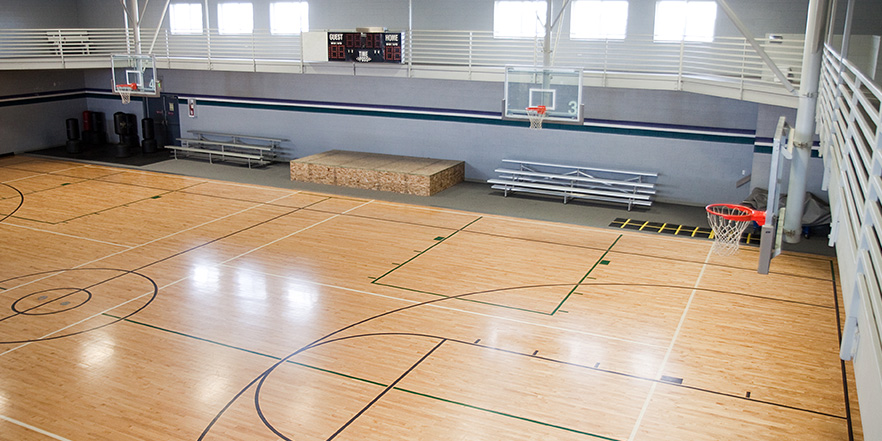 What Are the Types of Sports Facilities?
Everywhere you look in the world, you'll notice that numerous sporting facilities have been built or maintained in public locations by communities. While some sports facilities were built quite amateur, some facilities were prepared magnificently. We can list sports facilities that are used mostly as follows in the chart: football field, basketball court, tennis court or padel tennis court, volleyball court, swimming pools or olympic pools, squash halls, golf courses, rugby fields, hockey fields, athletic tracks, multi-purpose sports halls.
NOTE: The sports facilities listed above are general places. If you want to get an indoor sports facility or outdoor sports facility, you can make research according to this specification.
What Is the Importance of Sports Facilities?
One of the most important factors affecting success in sports is planned and regularly built sports facilities. Sport exists and develops only in an environment where the basic factors consisting of facilities, education, equipment, and sports organization coexist. However, when a sports facility is mentioned, only the sports area where training or races are held should not come to mind. When a sports facility is mentioned, a complex that includes training facilities, social facilities for nutrition and rest, first aid and rehabilitation centers to be used in injuries and treatments, and halls such as movies, videos, and libraries required for education should come to mind. In other words, a sports facility should be understood as an indoor or outdoor social service purpose sports facility where all kinds of sports and youth activities are carried out. Additionally, it is very valuable that the sports facilities are sufficient and suitable for the athletes, and more and better sports facilities mean more activities and development.
What Are the Effects of Sports Facilities on Athletes?
Where a sport is played is as important as where it is played. But why? Because a sports facility affects the performance of the athletes extremely. For example, a ball thrown in a good sports facility will accelerate much better, the performance of the athlete and therefore the mood of the athlete will be much better. In addition, a well-built sports facility does not physically harm the athlete. In the event of a fall, the athlete can continue the sport without being injured. Sports facilities benefits must be considered for the athletes.
What Are the Stages for The Construction of Sports Facilities?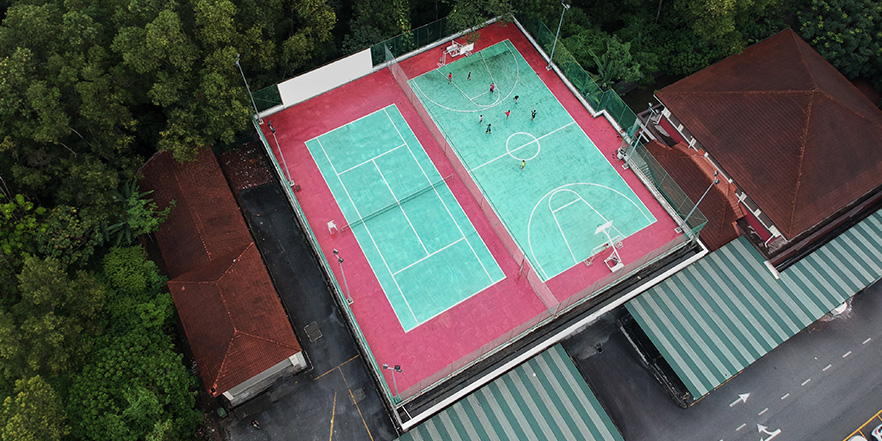 Although the construction of a sports training facility varies depending on which sports the field will be prepared for, the points in construction are similar. These points can be listed as follows:
Before starting the construction of a sports facility, an athletic training facility design is made and a project is drawn electronically and this project is submitted to the approval of the customer.
After the customer approves the project, the area where the sports facility will be built is analyzed and the necessary infrastructure works are carried out.
Then the iron wire mesh and net processes are completed.
Floor covering suitable for the sports facility is made.
Other elements that should be included in the sports facility, including lighting, are completed and the facility is delivered to the customer.
Integral Group and Sports Facilities
Integral Group creates indoor and outdoor sports areas to suit the world's growing need for sports facilities. It builds turnkey sporting facilities such as stadiums, sports complexes, indoor and outdoor football pitches, multi-purpose sports halls, swimming pools, basketball courts, tennis courts, golf courses, squash halls, and other sports facilities. With contemporary production lines, competent installation crews, and a unique structure, the company provides service to 70 countries throughout the world.
If you also want to get support about sports facilities from a specialist company, you may contact us immediately or take a look at our website. If you wish, you can fill out the form below, create a request or get further information about the specifications and sports facilities prices. Our experts will respond to you as quickly as possible!
Other News
Having a private, green and safety space gives a sense of peace to the ...

Review News

A short time ago, the golf sport was a sport branch that belongs to a s...

Review News

Sport is an activity that enables children to develop physically, socia...

Review News