2022 Squash Court Construction
The sport of squash was first invented by the French, developed by the English, and became a world sport. After 1911, it was accepted as a sport by the tennis committee. This sport has become widespread over time and has become a popular sport. There are more than 100 member countries of the World Squash Federation (WSF), which is the regulatory body of this sport. England, USA, Egypt, New Zealand, and Malaysia come at the top of the countries that play the most Squash sport. It has been operating in our country since 2008 under the "Federation of Emerging Sports Branches".
Squash Court Construction
Squash court: It resembles an earring with 65 m2 floor parquet, 3 walls made of special plaster material, and 1 wall made of glass. In international championships, there are squash courts with 4 walls made of glass.
Wall fabrication: A special wall covering is made, consisting of 3 layers, 1 mm of which is resistant to 40 newtons of pressure (Din 18038).
Floor manufacturing: It is made of a 1st class oak parquet on the carcass, which is formed by suspending with rubber wedges on a 3-layer polyurethane mattress.
Squash is an enjoyable racquet sport that can be played by two people with the racket and the ball for 4 seasons.
Since 2011, it has been chosen as the healthiest sport that includes many disciplines with running, stretching, and turning. In this sense, it is possible to spend 500 calories in 1 hour.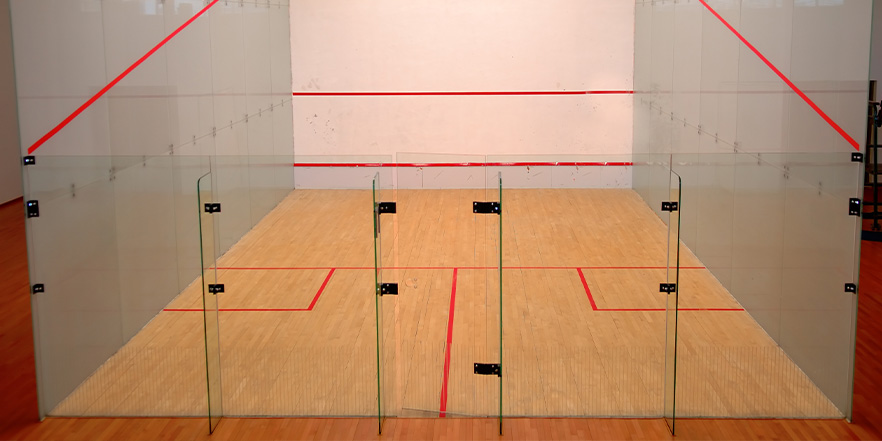 1 - What stages does the construction of the squash hall consist of?
Building a brick wall,
Rough plastering,
Epoxy priming and painting the walls,
Suspended ceiling and lighting work,
Construction of glass walls and columns,
Making parquet operations,
Drawing of game lines.
2 - What should be the dimensions of the squash court?
Width: 6.45 mm, length: 9.75 mm and height: 5.64 mm.
3 - Which materials are used in the construction of the squash court?
In the construction of the squash hall, parquet, glass wall, and epoxy wall coatings are used.
4 - How much should the squash court cost?
The price varies according to the size of the squash hall.
5 - How long should the construction time of the ideal squash court be?
The ideal squash court construction time takes 3-4 weeks.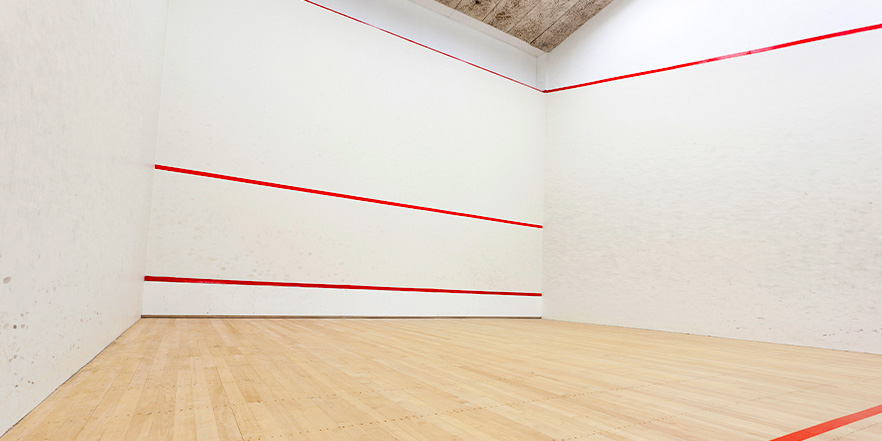 Squash Court Costs
As in every sports field, the cost varies according to the material used in the squash field, the size of the field, the design, and general characteristics of the field. If all 4 walls of this field will be made of glass, the cost will increase. In general, designs made with the material used vary in cost.
Our company provides the most cost-effective solutions for you. In addition, the cost is highly affected by the material used. Our company, which manufactures squash courts with quality materials, aims to satisfy you by offering all kinds of options for you. In the manufacture of floors, whether it is parquet or a floor made of a different material, our company will provide you with all kinds of assistance.
We can manufacture your field cost-effectively with all kinds of quality materials used in squash fields. I can manufacture our squash fields for you, both open and closed, upon request. In this sense, our slogan is "AS LONG AS YOU ASK, WE DO IT", customer satisfaction is at the forefront for us and you are valuable to us.
For detailed information about squash court cost and information, you can fill out the form below. Our expert team will get back to you as soon as possible.
Other News
Having a private, green and safety space gives a sense of peace to the ...

Review News

A short time ago, the golf sport was a sport branch that belongs to a s...

Review News

Sport is an activity that enables children to develop physically, socia...

Review News